During a spiritual retreat in Hāna in 2016, I awoke to a voice guiding me to call a realtor who led me to this amazing property. Upon seeing and feeling it, the yes was very clear and everything lined up to make it possible. It was truly a miracle! I was also shown a vision of this center and I knew it wasn't just for me, it was to be shared.
~ GRACE Pretre
Organic Farm & Farm Shop
~ Fruits, vegetables, native plants, flowers
~ Superfoods: turmeric, ginger, cacao, berries
~ Medicinal herbs, teas & tonics
~ Plant Nursery, Bees & Honey
~ Adrianʻs famous hot sauce
~ Locally made arts and crafts
~ Ramana Ashram bookstore
~ Orgonite – Energy Medicine
Kids Nature Playground & Animal Sanctuary
Recording Studio – Music Instruction
Classes, Workshops & Trainings
~ permaculture, eco-living, sustainability
~ Energy awareness & self care
~ Happiness, inner peace & well being
~ Ramana Maharshi meditation circle
Retreats
~ Personal – created just for you
~ Groups – we love to host your group
Individual Healing Sessions
~ Massage & energy healing, therapeutic trance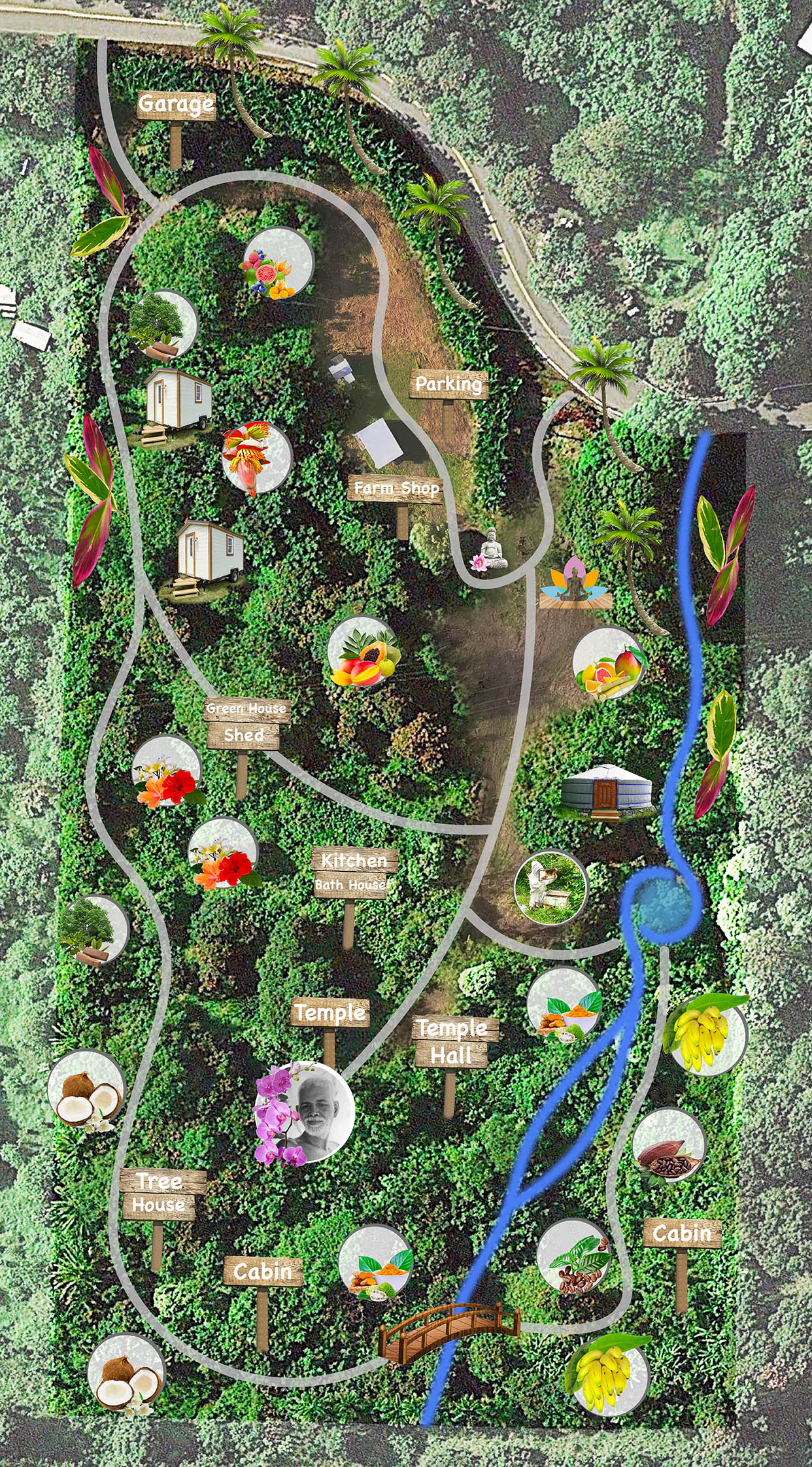 Click on the Support Us button to learn more about visiting our sanctuary and how your contributions will help us grow together! You can join our mailing list on our Contact Us page.