Creating a sacred space that supports the discovery of true happiness.
Ramana's Grace is a retreat space and farm land in service to
Ramana Maharshi's transmission of Self Discovery.
Video Credit: Mahalo Kevin Lammer! Drone footage from July 2021
In 2016, Grace Manon Pretre was guided to purchase sacred land in the Hāna region of Maui. Six acres of lush, tropical land is now home to the ever evolving Ramalani Farms or Ramana's Heavenly Farm, where those in search of truth can find a space full of beauty that serves the discovery of true happiness & inner peace.
We are nestled on the eastern slope of Haleakala, with stunning ocean & mountain views. At an elevation of 300 feet above sea level and about a mile from shore, we can hear the waves crashing against the cliffs below. A stream flows through the land and provides a little private pool for cooling off. The energy of ancient Hawaii is very potent here, as we are a mile away from the largest heiau / Hawaiian temple in all of Polynesia.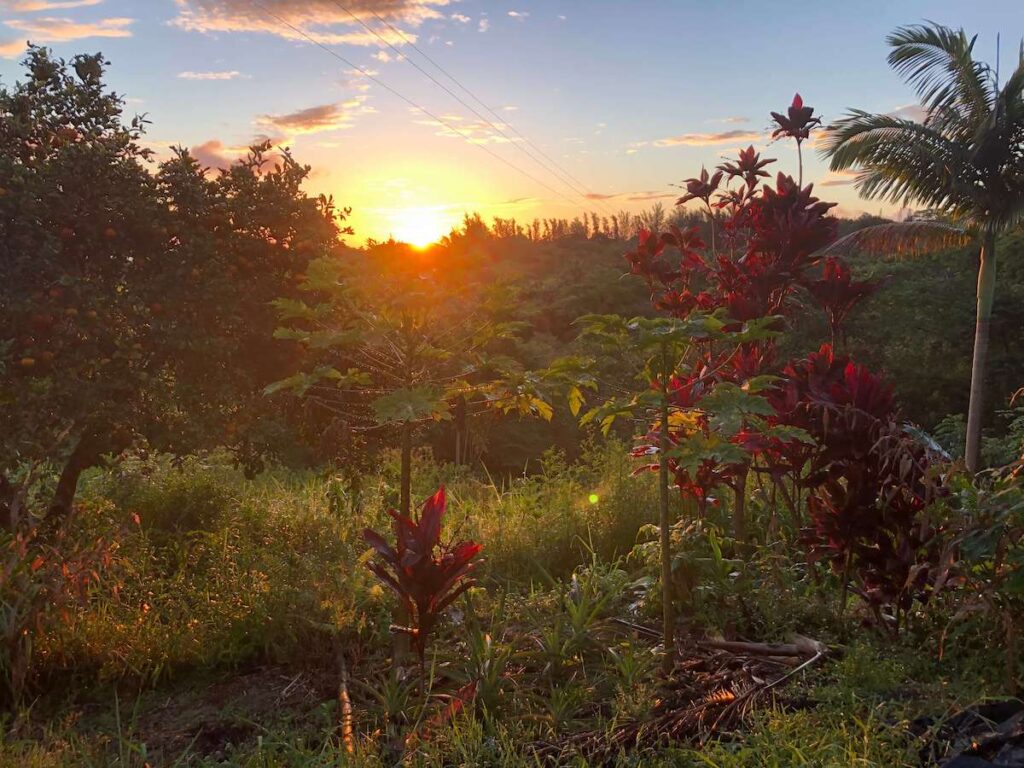 Ramana's Grace is the seed of Ramana Maharshi's spiritual teachings,
passing on the good news of happiness & freedom to all through this great lineage of awakening.
A vision that invites all to freedom
Starting with raw jungle, everything you see today was created by listening closely to the land and ancestral energies. This vision has been divinely guided all along, from clearing the jungle to creating driveways, paths & gardens and building simple eco living spaces in harmony with nature.
Ramana's Grace is a vision in bloom, an educational non-profit (501(c)3) organization, founded on three core principles:
Support the discovery of the essential nature of Being, by providing a sacred space for retreat. 

Raise awareness about living in harmony with the land & all beings, by creating a working farm and contributing to food security for our island & beyond.

Explore ancient ways of connecting with the elements and the unity of heaven & earth, by building energy, grounding & opening energy channels.
Like the land that supports it, this vision is ever growing, creating space for training programs and an organic farm. Below are some of the features that are coming to fruition…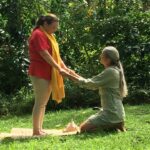 Group Gatherings & Ceremonies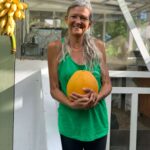 Massage & Energy Healing
with Grace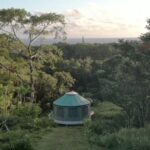 Personal
Retreats
WE INVITE YOU TO BE PART OF OUR VISION!
"Correcting oneself is correcting the whole world. The sun is simply bright. It does not correct anyone. Because it shines, the whole world is full of light. Transforming yourself is a means of giving light to the whole world."
~ RAMANA MAHARSHI