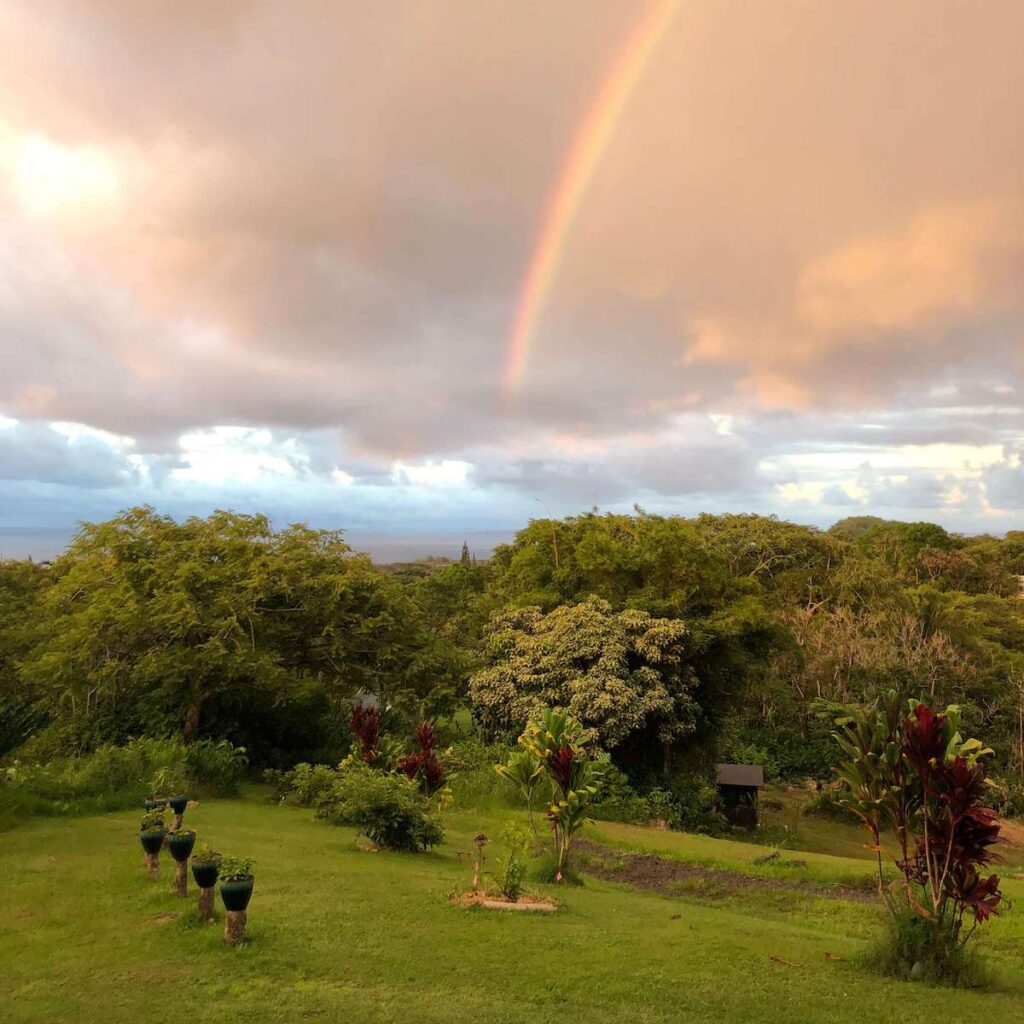 Here are some ways for you to get involved and join our global family:
~ Financial support is needed to help us develop the land & build our center.
~ Come help us on the farm and do a work trade with us.
~ Become a member and come stay with us.
~ Donate your extra building materials, farm supplies & equipment, tools, fruit trees & plants.
~ Help us with fundraising and grant writing.
~ Marketing and social media management.
~ Accounting, legal advice & organization.
~ Offer your ideas, talents, creativity or passions.
And please share our vision with friends & family that may want to support us.
Become a Member or Subscribe to be a Monthly Contributor
Join our mailing list to receive our newsletter on our Contact Us page.
To support our vision of a Sanctuary of Peace

in honor of Ramana Maharshi
Mahalo nui loa!  
~ Members receive one membership point per $100 donation.
~ These points can be redeemed towards future benefits once our center is open.
~ Simply choose a monthly amount you would like to contribute.
Your support is deeply appreciated!
If you prefer to send a check or money order, please make it payable to Ramana's Grace and send it to:
Ramana's Grace, PO Box 957, Hana, HI 96713
Ramana's Grace is an educational non-profit 501(c)3 organization registered in Hawaii.
All US contributions are tax deductible.
Benefactor Recognition
By donating to help build Ramana's Grace, you will join our ohana (family), and help spread Ramana's light to the world. In recognition, we offer residential privileges, naming opportunities and retreat discounts depending on the level of support and your personal wishes.
YOUR contributions will help US tO…
Build an outdoor kitchen $10,000
Upgrade our solar system $10,000 
Buy a tractor $30,000
Build a screened in porch on the yurt deck $5,000
Build a tiny home on our trailer $25,000
Improve our driveway down $5,000
Plant new gardens and more fruit trees $3,000
Create a kids nature playground $5,000
Complete our land purchase $250,000